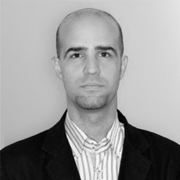 Aleksandar Janjušević
Head, Department for financial system, Accounting and Audit unit, Ministry of Finance, Republic of Serbia
Aleksandar Janjušević is an expert with more than 10 years of experience in accounting, audit, business and finance. He joined the Department for the financial system, Ministry of Finance, Republic of Serbia in September 2009. Since 2015 Aleksandar has been heading the Accounting and Audit unit within the department.
For the last six months Mr. Janjušević is responsible for coordination and management of the Department for the financial system which covers legislative, analytical, supervisory activities and functions in five different sectors: banking and leasing, insurance and appraisals, accounting and audit, payment system and capital markets and financial instruments.
He is a member of the National Accounting Commission from 2015. Aleksandar authored several articles regarding accounting and audit published in specialized business periodicals.