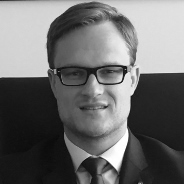 Anze Pogacnik
Deputy General Manager and Head of Workout, NLB, Slovenia
Anze Pogacnik has been with the largest Slovenian bank Nova Ljubljanska banka`s (NLB) Workout department for last 3 years as Deputy General Manager of Workout and Legal support and Head of Workout department.
He is responsible for corporate collection activity, including coordination of assets repossession and sale of NPL`s.
In addition, he also manages NPL Strategy for entire NLB Group and is as a member of supervisory and/or management boards of certain NLB Group members actively involved in NPL management of NLB Group in Serbia and Montenegro.