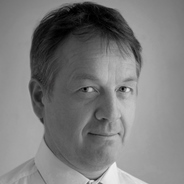 Bojan Fras
Vicegovernor, Croatian National Bank
Bojan Fras was appointed Vice governor of the Croatian National Bank by the Croatian Parliament on 5 July 2013.
Mr. Fras coordinates and oversees legal function at the Croatian National Bank and the monitoring of consumer protection. He is also involved in regulatory work, in particular with regard to the implementation of EU legislation in the fields of banking and finance.
Before joining the Croatian National Bank he spent his entire professional career as a practicing lawyer and was a co-founding partner of Žurić i Partneri, one of the most reputable commercial law firms in Croatia, where he remained partner until appointment to the current position.
During that period he regularly advised international companies and financial institutions in their Croatian dealings and has also gained significant experience in banking, financing, corporate restructuring and general M&A legal work.
He was leader of legal teams on a number of the largest and medium sized investment and infrastructure projects in Croatia.
Mr. Fras graduated from the Faculty of Law in Zagreb with a degree in Law in 1988.