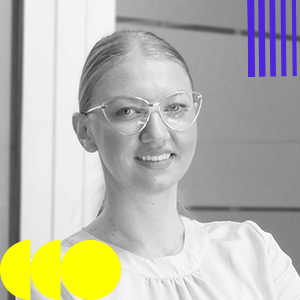 Corporate Attorney at Law in collaboration with VP Law Firm
Daniela Todorovska, LL.M. completed her law studies at the State University in Skopje, Department of Civil Law, in 2006. After graduation she has worked for 8 years as Head of Legal at Western Union in North Macedonia. She was admitted to the Bar Association in 2017 after which she joined the team of Lansky, Ganzger, Goeth, Frankl + partner (LGP) Vienna as one of the largest internationally oriented law firms in Central Europe.
She has over 10 years of experience in the legal profession, and her areas of expertise encompass Company Law, Enforcement Law, Tax Law, Construction and Property Law, Energy Law, Mining Law, Electronic Communication Law, AML, GDPR, and the IT sector. Daniela also excels as a compliance specialist, demonstrating a keen understanding of strategic business planning.
Daniela joined the VP Law Firm in Skopje in 2022, as their legal representative in North Macedonia, providing a totaly different legal approach in the banking and finance sector, thus opening a new stance for the NPL treatment in this region.