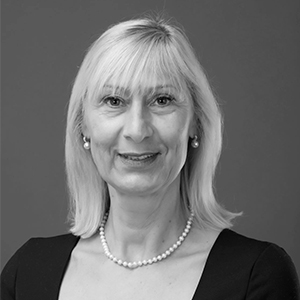 Danijela is qualified valuer with over 35 years of experience in property industry, out of which over of 19 years of experience in property valuation in Serbia and other countries.
She holds Recognized European Valuer (REV) and Recognized European Business Valuer (REV-BV) professional mark. She is a Fellow member of RICS (FRICS).
In 2008 she has set up valuation company OCAV which has dealt with major real estate development projects in Serbia including projects such as converting surplus military properties into civil uses, viability studies for uses of brownfield locations and others.
Danijela is President of National Association of Valuers of Serbia (NAVS/NUPS). She actively participates in education of valuers in Serbia and other countries in the region and in translation of EVS and IVS into Serbian language.
She was a member of the TEGOVA Managing Board from 2014 to 2021. She is the Chairman of TEGOVA European Business Valuation Standards Board and member of the iiBV management Board.