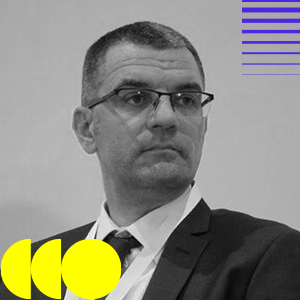 Dejan Hadžić is the Head of Insurance and Real Estate Unit at the Ministry of Finance of the Republic of Serbia.
During his professional career, Dejan has worked both in private and governmental sector, on responsible managerial positions.
Dejan has been a member of a various working groups (e.g. for preparation of numerous of laws), commissions (e.g. in consultant selection process, Certification Exam Committee for brokers and agents in insurance, Certification Exam Committee for actuaries), teams (e.g. took part in privatization process of the insurance company DDOR Novi Sad) and expert bodies (e.g. member of the Professional Board, member of the Audit Committee of Komercijalna banka a.d. Beograd), as well as member of the Managing Board (Board of Directors) of Komercijalna banka a.d. Beograd, he has participated in creation of legislation (laws and bylaws – field of insurance, banking, financial leasing, foreign exchange, mortgage, real estate valuers) and internal regulation, in
creation of new type of products (voluntary pension insurance), in establishing of the voluntary pension fund management company, he was representative of shareholder (DDOR Novi Sad, Vojvođanska banka, Republic of Serbia) in different Shareholders Assemblies. Also, he was lecturer in the in-house seminars (field of finance, securities and securities market) and in the CPD seminars for bankruptcy managers as well as for insurance brokers and agents and licenced valuers.
Dejan is coauthor of professional papers published in domestic and international publications.
Dejan has been deeply involved in preparation legal framework for real estate valuers. He is a Member of the Professional Board (pursuant to the Real Estate Valuers Law) and the Chairman of that board during last five years.