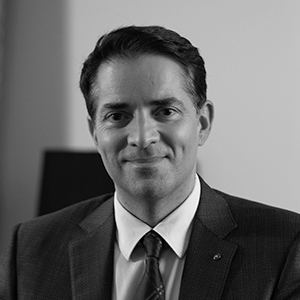 Dejan Janjatović has occupied the position of the Deputy Chief Executive Officer of NLB Komercijalna banka and a member of the Executive Board for risk management and finances since the legal merger of NLB and Komercijalna banka, that was completed in April 2022.
He became the Deputy CEO and a member of the Executive Board of Komercijalna banka in February 2021. He was entrusted with this responsible position due to his two decades experience and expertise from a wide array of banking and financial areas – risk management, corporate and retail banking, branch network management and improvement of operational efficiency.
He came to the position of the Deputy CEO from the position of a member of the Executive Board of NLB Banka, also responsible for risk management and operations, in order to ensure that, during the integration with NLB Banka, Komercijalna banka improves its position in the Serbian financial market and remains stable, liquid and reliable.
Before joining NLB banka, he was a member of the Executive Board in charge of managing risks and operations in ProCredit bank, where he started his career and spent 14 years in different managerial positions.
He graduated from the Faculty of Economics in Novi Sad and completed his MBA studies in Budapest. He holds the CFA Level I certificate from the Charted Financial Analysts Institute (CFA) and is fluent in English.