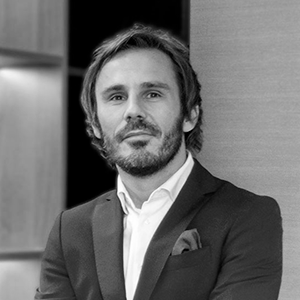 Dejan Vuković is the Founder and Managing Partner of Vuković and Partners. He has been practicing law professionally for more than 15 years, including as lead lawyer and member of legal teams involved in numerous major transactions.
Dejan has led corporate groups specialising in asset management and debt collection, managed teams of over 40 people working on more than 50,000 cases, advised in privatization and corporate restructuring cases, and led many M&A teams.
Dejan had an active role in a number of portfolio purchases, including from Raiffeisen Bank, Erste Bank, and acquisition of B2B and B2C portfolios from Serbia Broadband – Srpske Kablovske Mreže doo (SBB), VIP Mobile doo, Carlsberg Srbija doo, Porsche Mobility doo, M:tel doo Podgorica, and numerous other creditors.
He was Lead Legal Advisor and Team Leader for ODM Group, a company specialising in asset management and collection in Serbia and Montenegro. He also led the team that advised Rapp Marine Group in acquiring companies through privatisation and actively participated in all related negotiations and transactions.
In 2020 he has been appointed as an independent board member of NDM Leasing doo Beograd, member of Kappa Star Group and since 2018 he has been Vice President of the Property Council at NALED, the National Alliance for Local Economic Development.