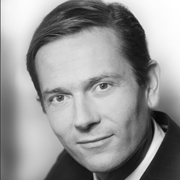 Dr. Lukas Fecker
Founder and CEO, Innovation Brain
Dr. Lukas Fecker is founder and CEO of Innovation Brain, a holding company setting up next generation asset management companies and reorganizing major banking operations focused on trade finance, commodity finance and corporate banking. He is a highly regarded turnaround professional with over 20 years of experience and former partner at EY & KPMG and Director at Accenture and Alvarez & Marsal.
He had led EY's banking turnaround Solution EMEIA. Besides advisory, Lukas has been entrusted senior executive positions with 6 major businesses in turnaround as a CRO, CEO or board member.
Some of Lukas' significant achievements include the scheme for a CHF25bn turnover stock listed business, the restructuring of a leading European Bank and the restructuring of 2 funds. Over the years, he has worked with leading financial institutions across the globe.
Lukas has recently been appointed Vice President of International Relations for Turnaround Management Association (TMA) Global and is also a Fellow Member of the European Association of Certified Turnaround Practitioners (EACTP).