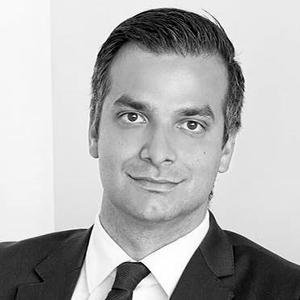 Dragoljub is partner in the finance practice group at BDK Advokati. He has been advising banks and corporate borrowers on acquisition, project, and working capital financing for more than 10 years. Dragoljub is also experienced in the matters related to insurance, banking regulations, and distressed debt. Dragoljub has also participated as conference speaker in numerous international forums on non-performing loans.
Dragoljub represents the firm in the Finance & Tax committee of the American Chamber of Commerce, and the Leasing & Insurance committee of the Foreign Investors Council.
He holds an LL.M. Finance Degree from Institute for Law and Finance, Goethe University Frankfurt am Main. During his time in Frankfurt, Dragoljub gained professional experience interning with the Frankfurt-based Hengeler Mueller and the European Insurance and Occupational Pensions Authority.
Dragoljub has received next generation partner recognition for Banking and finance, and rising star recognition for Projects and energy practice area by Legal 500 EMEA 2022 edition.