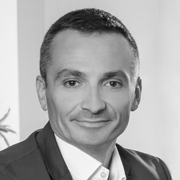 Dušan Tomić
Partner and Head of Advisory and Transaction Advisory, EY Serbia, Bosnia and Herzegovina and Montenegro
Dušan Tomić is Partner and Head of Advisory and Transaction Advisory in EY Serbia, Bosnia and Herzegovina and Montenegro. Dušan leads team of 55 professionals who serve EY clients in Serbia, Montenegro and Bosnia and Herzegovina and provide various advisory and transaction related services. He gained his professional experience in big four companies in SEE and UK.
Dušan advised several NPL related transactions, deals and valuation exercises in SEE region, working for both sell-side and buy-side clients. He was also in charge of producing few analysis papers related to NPL resolution in Serbia.
He has been assisting to Serbian NPL Working Group and its members in discussing and resolving various issues and obstacles with regards to NPL resolution.
Dušan graduated in Serbia at Faculty of Economics and studied his MBA at Vienna School of Business – WU. Dušan is ACCA certified, Serbian licensed auditor and member of the Serbian Public Audit Oversight Board since founding.