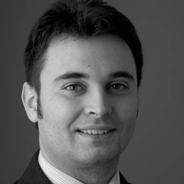 Edin Karakas
Partner, Žurić i Partneri, Croatia – a member of the South East Legal Alliance (SELA)
Edin Karakas is a Partner at Žurić i Partneri, a leading Croatian law firm.
Edin advises clients primarily in the area of banking and finance law. His clients include, amongst others, financial institutions, debt management companies, banks, lenders and borrowers. Edin has broad expertise advising clients on NPL transactions, having advised on the transfer of a portion of an NPL portfolio from a Croatian bank to a SPV and advising a foreign NPL and debt advisory firm on entering the Croatian NPL market.
Edin also advises on cross-border transactions, ranging from the Croatian aspects of foreign-law governed facilities agreements, drafting local security documents and other transaction documents for banks lending to Croatian businesses, as well as on projects involving the development of regulatory framework, regulatory reviews and matters involving securities, equity markets, financial derivatives and the credit card industry.
Additionally, Edin specialises in domestic and international dispute resolution and investment law. He has advised clients in many international and domestic litigation cases and major international arbitrations (UNCITRAL, ICC, PAC-CCE) involving banking and finance law.