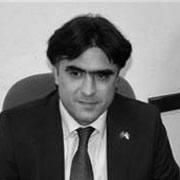 Filip Šanović
Acting Assistant Minister, Department for Financial System, Ministry of Finance, Republic of Serbia
Filip Šanović is the acting Assistant Minister at the Serbian Ministry of Finance. He is responsible for the financial system division, which manages the preparation of laws and other regulations regulating the Serbian Dinar and foreign exchange payment system. His division is also responsible for monitoring affairs related to monitoring and managing the work of banks and insurance companies where the Republic of Serbia is a shareholder.
Filip is also responsible for monitoring and the harmonization of regulations in the field of financial system with the standards of international organizations, international agreements and conventions, as well as other tasks related to the regulation, implementation and effects of systems and policies of domestic and international payment and payment system, banking, non-banking financial institutions, securities, insurance, accounting and auditing.
Filip was a Project Manager at the Tender Center of the Privatization Agency and continued his career with the Privatization Agency as head of the sector responsible for companies of general interest. He participated in closing of several transactions with a total value of over $ 50 million.
Filip was elected economic advisor with the Consulate General of the Republic of Serbia in Istanbul.
In his professional career he assumed several leadership positions at the prominent Serbian banks in the field of corporate and retail lending and project financing.
Filip is a graduate of the University of Belgrade, Faculty of Economics.