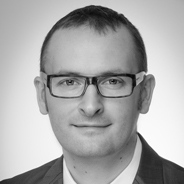 Franci Tusek
Manager, Advisory – BRS, PwC Slovenia
Franci Tušek is Manager in the Business Recovery Services department, responsible for project management in restructuring and advisory services. Before joining PwC, Franci worked 5 years at the Bank of Slovenia (central bank) where his main responsibilities were reduction of non-performing exposures in the banking sector, development of regulatory framework regarding risk management and insolvency legislation, forensic audit and supervision of financial restructuring of Slovenian corporates and SMEs.
He was heavily involved in establishment of Bank Assets Management Company or DUTB and recapitalisation process of major Slovenian banks.
He is co-author of Slovenian financial restructuring principles for corporates and SMEs that were issued by Slovenian Banking Association. He was involved in majority of large restructuring cases in Slovenia i.e. Mercator, Pivovarna Laško, Kovintrade, DZS, Trimo, A1. Hidria etc.
He is also a certified financial risk manager with acquired international GARP FRM license.