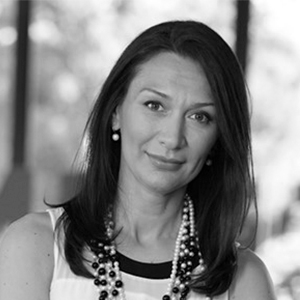 For more than 15 years Irina holds leadership positions in banking and financial services, both on the primary and secondary market.
She started her professional career in Arthur Andersen, followed by Ernst & Young. From 2004 she is active in the field of debt management, first in Macedonia and from 2006 in Serbia, involved in the first retail NPL debt sale transactions on the market.
After being Managing Director of EOS in Serbia until 2013, Irina was engaged by Vojvođanska Banka. Upon two successful mergers and integrations, she is currently holding a position of Head of directorate in OTP Bank, responsible for Receivables management and Legal representation. Irina is also the CEO of the OTP Factoring in Serbia.
Graduated from the Faculty of Law in Skopje with a degree in Financial Law and obtained EMBA in 2012.