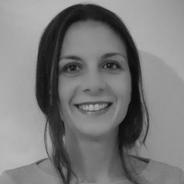 Ivana Selaković
Banking Supervision Department, National Bank of Serbia
Ivana Selakovic is currently the Chief Development Analyst in the Division for Development within the Banking Supervision Department at the National Bank of Serbia. She previously worked in the areas of banking supervision related to research and delvelopment and on-site supervision.
Ivana is a representative of the National Bank of Serbia in the inter-institutional Working Group formed in 2015 by the Government of the Republic of Serbia, with the aim to develop the Strategy for the resolution of NPLs and to monitor its implementation.
Since the adoption of the Strategy, she has been involved in the coordination of activities related to the implementation of the National Bank of Serbia NPL Action Plan.
Ms. Selakovic graduated from the Faculty of Economics in Belgrade with a degree in banking.