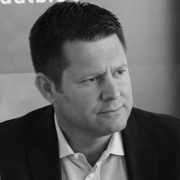 Janez Skrubej
Executive Director for Asset Management, DUTB Slovenia
Janez Škrubej, Executive Director for Asset Management, holds a master's degree in economics from Ljubljana University and an MBA from Drury University in the US.
Prior to that he worked at the international consultancy-audit company Deloitte for several years as head of financial consultancy services, where he gained extensive experience in the fields of mergers and acquisitions, valuations, due diligence and corporate restructuring in Slovenia and the wider region.
From 2002 to 2005 he worked as a sales manager at Lek d.d. of the Novartis Group where, in addition to sales management, he managed the market entry of new products, from the completion of product development to launch on the market.
Prior to that he managed ITC Group d.o.o., a company that introduced innovative IT business solutions for business partners such as AT&T/Lucent Technologies, US Robotics and others.
Janez also served as a supervisory board member of Pivovarna Laško from mid-2014 until October 2015 when the company has been sold to Heineken.
He was also a member of the Board of Governors of American Chamber of Commerce for one year, starting September 2013.