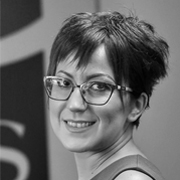 Jelena Jović
Operations Director and Deputy Managing Director, EOS Matrix Beograd
Jelena Jović joined EOS Matrix in 2010 and has over seven years of experience in debt collection and NPL acquisitions. She has successfully led the EOS Matrix team as a Team Leader, Supervisor and Collection Manager and Operating Director, before taking over her current role as Deputy Managing Director in 2016.
Jelena leads the operations department within the company and is actively managing all collection activities, from retail collection to workout and recovery efforts in the corporate and SME segment.
Since EOS moved into the corporate NPL business, Jelena has also been responsible for all activities and strategies implemented in the corporate department, including coordination with all external partners and consultants.