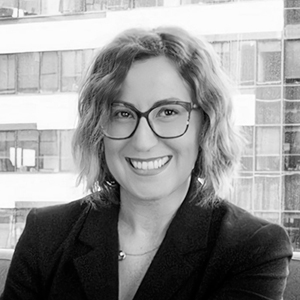 Jelena Jović is Managing Director of EOS Matrix Serbia since 2020. Jelena has more than 12 years of professional experience in the collection industry and NPLs acquisitions.
She joined the EOS Matrix Serbia in 2010 and has held several managerial positions in operations, strategy, and collection departments, managing the team responsible for portfolio acquisition, legal due diligence of different portfolio structures, underwriting, collection, new business development, reporting, monitoring, etc.
In 2015 she was responsible for the establishment and development of the new business line dedicated to secured corporate NPLs as a foundation for future growth. Together with the local team in Serbia and supported by EOS HQ, Jelena has developed the company specialized in secured NPLs acquisition, by changing the course of business, and taking the company into the leading position on the Serbian NPL market, measured by revenue, portfolio volume and know-how. Today, EOS Matrix is a strong partner for most of the banks, RE investors and funds operating in Serbia.
Under her leadership, EOS Matrix Serbia has grown from EUR 10 million in revenue to more than EUR 38 million. Jelena is currently managing approx. EUR 2.2 billion NPL portfolio, out of which EUR 2 billion is in Secured corporate NPL area.
Jelena graduated from the Faculty of Economics, department of Finance, banking, and insurance. She holds a Master's degree in economics in the same field.
In April 2022 Jelena has been appointed as a President of the Association of Serbian Debt Management Companies (AKUPS).