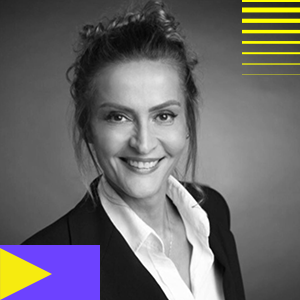 Jelana Vuletić is a banker with over 30 years of experience in the banking sector. She began her career at the former Montex Bank in Belgrade and later moved to Montex Bank in Podgorica, where she served as the Head of the Loan Department. Until 2007, Jelena held key positions such as Head of the Treasury Department at the Montenegrin Development Bank, Head of Corporate Departments at Euromarket Bank in Podgorica, and at Hypo Alpe – Adria – Bank S.p.a.
Currently, she is a prominent member of the Managament Board for risks at Hipotekarna Bank. In 2007, Hipotekarna Bank was under the measures of the Central Bank of Montenegro, during which time Jelana took on the role of Deputy CEO. Today, Hipotekarna Bank proudly stands as one of the leading banks in Montenegro, and Jelana is a crucial figure in this success story.
Operating in a high-pressure environment and driven by a continuous desire for improvement, Jelana embarked on an exciting journey, dedicating herself to training, coaching, mentoring, and consulting. Her expertise and dedication culminated in the establishment of Balance to Business, a firm where Jelana assists managers and leaders in gaining clarity, creating sustainable business strategies, supporting their employees, increasing profitability, and mitigating business risks.
Her rich experience in banking, team leadership, and her current role as a leadership and somatic coach make her an expert not only devoted to addressing business challenges but also to human resource development and enhancing business practices. Jelana is committed to supporting organizations in reaching their full potential and achieving sustainable growth in today's modern business world.