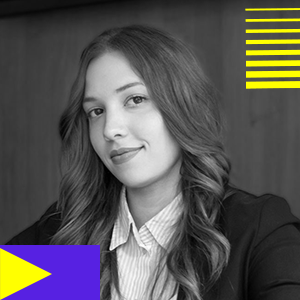 Partner – Attorney at Law and Head of the Banking & Finance Department, VP Law Firm
Jelisaveta has been partner and Head of the Banking & Finance Department in VP Law Firm since December 2022. Her journey within VP Law Firm commenced in 2016 as a legal trainee in the Corporate Law Department, where she dedicated herself to professional growth, subsequently transitioning to specialize within the Banking & Finance team.
Her expertise extensively spans the NPL market and its associated regulatory frameworks, supported by substantial experience in guiding clients through the intricate procedures concerning the acquisition of problematic claims and assets.
Presently, Jelisaveta strategically focuses in providing counsel to investors and financial institutions, ensuring their adherence to regulatory standards and practices.