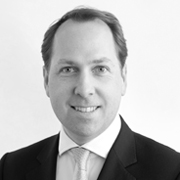 Jonathan Wheatley
Head of Distressed Assets, EMENA, International Finance Corporation (IFC)
Jonathan is responsible for IFC's Distressed Asset Investment business in Europe & Central Asia. He has 20 years' experience in the Banking industry, of which the past 10 years has been focused on distressed asset resolution.
Jonathan has been a key protagonist in the development of the distressed asset market in Central & Eastern Europe over the past five years, having participated in over 30 NPL portfolio transactions amounting to in excess of EUR 15 billion in face value.
Prior to joining IFC, Jonathan led PwC's Financial Services Deals business in Central & Eastern Europe, and spent 8 years at the Royal Bank of Scotland Group, both in London and New York, where he was responsible for the divestment of non-core assets and businesses across its Global Banking & Markets division.