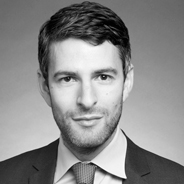 Joshua Silver
Head of Portfolio Acquisitions, APartners Capital, United Kingdom
Josh Silver has ten years of experience investing in emerging markets NPLs. He currently spearheads the NPL effort for APartners Capital and has in the past 12 months been involved in two of the largest successful NPL transactions in CEE, one of which involved the establishment of a new servicing platform to manage a €400m secured portfolio. He previously led the Portfolio Acquisitions team within the Emerging Markets Trading group of Deutsche Bank and was responsible for creating the bank's proprietary distressed debt and NPL trading efforts in CEEMEA.
Mr. Silver established & managed servicing and investment platforms in Russia, South Africa, Romania, Brazil and Latvia and across the CEEMEA region; as well as supervising the bank's distressed debt investments in Latin America.
Prior to working at Deutsche Bank, Mr. Silver spent 3 years as an attorney at Shearman & Sterling LLC in London and Singapore.
Mr. Silver has degrees from University College London and the College of Law, London.