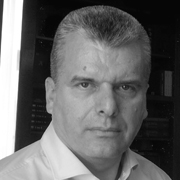 Jovan Kordić
Judge, Commercial Court of Appeals in Belgrade
Jovan Kordić is a judge at the Commercial Court of Appeals in Belgrade with many years of experience in the field of commercial law, especially in the area of bankruptcy and enforcement proceedings. From 1992 to 2010, Mr. Kordić was a judge at the Commercial Court in Belgrade. From 2010 to 2012 he served as the director of the legal department of Dunav osiguranje, and in 2012 he was reelected as a judge of the Commercial Court in Belgrade.
By 2010, he was an active participant in the programs for reform of the enforcement and bankruptcy proceedings with the USAID Bankruptcy and Enforcement Strengthening (BES) program, as well as the GTZ Balkans Enforcement Reform Project (BERP) project for the reform of the enforcement procedure in the countries of the former SFRY. He was elected President of the Commercial Court in Belgrade in 2014 and held office until 2016. Mr. Kordić was a member of the Working Group that drafted the Law on the Executive Procedure of FRY, as well as the Working Group that prepared the draft amendments to the Law on Enforcement Proceedings.
Mr. Kordić is a lecturer at the Law Faculty Union in Belgrade, MNG Center on the topic of Executive Procedure. He is also a member of the Commission for Selection and Appointment of Private Enforcers at the Ministry of Justice and State Self-Government of the Republic of Serbia. In addition, Mr. Kordić served as President of the Commission for the conduct of disciplinary proceedings against Enforcers, and since 2015 he is a member of the Judicial Wing at the INSOL Association of Professionals in Bankruptcy based in London. He speaks Russian and English fluently and is the author of numerous papers on the subject of executive procedure and bankruptcy.