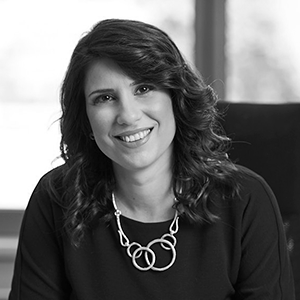 Jovana Popović is Legal Affairs Director at EOS Matrix and has a broad legal background with 15 years of professional experience.
Jovana joined EOS in 2010 and currently is in charge of legal affairs, human resources and compliance for EOS Serbia and Montenegro offices.
In the last 6 years, Jovana has successfully led EOS Serbia's team in numerous DP transactions which have resulted in the acquisition of 2.4 billion EUR nominal value worth corporate and SME NPL portfolios that have put EOS in a leading position in the Serbian secondary NPL market, measured by revenue volume and market share.