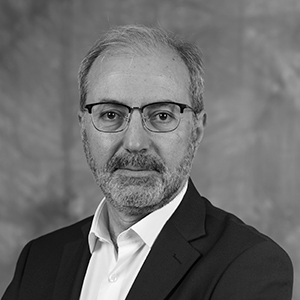 Board member, TEGoVA
Konstantinos Pallis graduated from the Mechanical Engineering Department of N.T.U.A. and holds a postgraduate degree (D.E.A.) from Univ. de Franche Comte. He has worked in manufacturing, construction and banking sector dealing with technical studies, project management, property valuations and plant and machinery valuations.
He worked for 30 years for Alpha Bank Group, having the responsibility of the Technical and Financial Studies Division, which deals with the preparation of valuations, technical and financial studies, project management and general consultancy services on real estate.
Currently he is running CVSM Services IKE, a boutique consultancy firm he established in 2018, dealing with valuations and technical consultancy on real estate.
He is Recognized European Valuer (REV) and Certified Valuer for Real Estate and Plant & Machinery, registered in the Registry of Greek Ministry of Finance.
He is an elected member of TEGoVA Board and chairs the Recognition Committee for the REV Scheme of TEGoVA and the EVS – PME Board. He is also member of the Supervisory Board of the Association of Greek Valuers (AVAG).