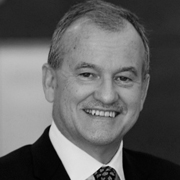 Krzysztof Grzesik
USAID Business Enabling Project Consultant
Krzysztof is a Polish qualified valuer and recognised European valuer, with over 35 years' experience as a property consultant in the United Kingdom and mainland Europe. In the UK, he first worked as a valuation surveyor at the UK Government's Valuation Office and then as a partner of Kinney & Green, chartered surveyors in the City of London.
In 1991, he set up the real estate services arm of Price Waterhouse in Poland and was also involved in agency and property consultancy work in the Czech Republic, Hungary and Russia. In 1997, he joined Healey & Baker (Cushman & Wakefield) as a partner, responsible for the investment agency and in 2000 he became managing partner of King Sturge Poland. In 2004, Christopher set up Polish Properties Sp. z o.o.
Krzysztof is currently a consultant for the USAID Business Enabling Project, the Chairman of The European Group of Valuers' Associations (TEGoVA) and Vice President of The Polish Federation of Valuers' Associations (PFVA). He is also a past Chairman of RICS Europe.
Krzysztof is the author of many publications concerning property valuation and is a co-author of the Appraisal Institute's text book titled "Real Estate Valuation in Global Markets."