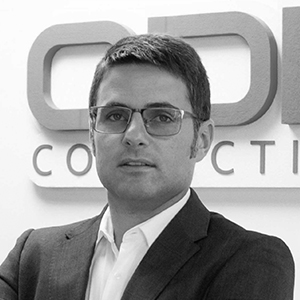 Marin is the managing partner of ODM Collections. Since its foundation, he has successfully led the company through numerous transitions as it positioned itself on the market as the fastest growing company in the sector. From 2016 to 2022, he oversaw the expansion of the company in 5 new jurisdictions – Montenegro, Bosnia and Herzegovina, Albania, Kosovo and North Macedonia.
Together with the software team, he designed and developed a unique receivables management software that integrates all stages of collection and is used in several banks and insurance companies in the region.
He has 10 years of experience in the purchase and collection of NPLs, his specialty is portfolio value assessment and long-term recovery projection.
He is a member and one of the founders of the Association of Receivables Management Companies of Serbia (AKUPS).