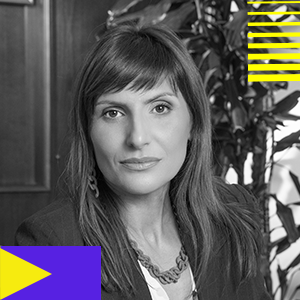 Marina Papadakis was appointed Secretary General of the Association of Serbian Banks ("ASB") in March 2023.
Prior to joining the ASB, Marina was the founding partner at Papadakis & Cabarkapa Law in Belgrade from 2019 to 2023. Her practice area focused primarily on corporate and commercial legal services, including Competition Law, Banking & Finance, Regulatory and Administrative Law, and European Law.
Before founding the firm, Marina held various highly ranked managerial positions at the National Bank of Serbia from 2012 to 2019 – at first position of Deputy General Manager of Legal Department, then Legal Advisor to the Governor and after that General Manager of Bank Resolution Department.
As of 2015 she was designated representative of the Mission o0f the Republic of Serbia to the European Union. During the course of her work in the Serbian central bank she gained considerable experience in Banking & Finance and had the opportunity to work closely on many multi-institutional projects, as well as large projects involving IFIs and EU institutions.
Before joining the Serbian Central Bank, Marina spent 10 years in Živković and Samardžić Law Firm – one of the leading Serbian corporate law firms, where she was a partner in charge of the Corporate Sector and, later on, lead partner of the Financial Services Desk.