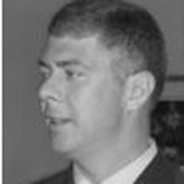 Michael Cullinane
Director, EMSA Capital Austria
Michael Cullinane has over 25 years' experience working with distressed companies and has performed numerous financial restructurings for creditors.
Michael's operational roles have included assignments as COO, CFO and Crisis Manager across a wide variety of manufacturing and service industries.
Michael has overseen the operations of five machine tool companies and a chemical company for a $250-million parent company which was in financial distress, and was responsible for liquidity management of a distressed passenger airline. Previous experience includes more than ten years as a consultant specializing in turnarounds and crisis management with both Coopers and Lybrand and The Recovery Group. Michael spent two years as the leader of the The Recovery Group's turnaround practice in Slovakia.
Under his management, the Slovakian practice grew from three to more than 20 professionals and assisted more than 30 state-owned enterprises undergoing privatization. Michael has also provided advisory services to The World Bank and USAID projects in Romania and Macedonia.
In his current role at EMSA Capital, Michael is focused on acquisitions and business development, particularly in South Eastern Europe, and he provides operational oversight to the portfolio companies.
Michael holds an MBA in Finance from the University of Pennsylvania's Wharton School and a BA in Economics from Cornell University, he is a former CPA (Certified Public Accountant), and is a member of the Turnaround Management Association.