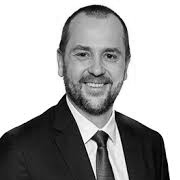 Miha Štepec
Managing Director, AK Servicing
Miha Štepec has more than 15 years' experience in banking, restructuring and workout.  Currently Miha Štepec is Managing Director at AK Servicing and Managing director at Pro Kolekt. AK Servicing manages over EUR 600 million of corporate loans in the region (Slovenia, Croatia and Serbia) for banks and other investors.
Miha has successfully set up and manages the first private owned platform for servicing corporate loans in the region, which employs 30 professionals. Under his management the company has successfully recovered more than EUR 80m and is currently outperforming investors recovery plans.
In 2016 he joined the KF Finance Group and was appointed as a Managing director of the Pro Kolekt Group where his main focus was the company turnaround and positioning the company as a recognized debt collection and credit reporting agency on the market.
Prior to joining KF finance group Miha was heading credit management department at Bank Asset Management Company (BAMC) with several billion euros in corporate loans under his management. His career started at Abanka where he worked as a legal adviser for several years and was later appointed Director of the Recovery and Restructuring Department.
Miha was also actively involved in the financial and operational restructuring of many companies, also through participation in supervisory boards – among others; he was President of the supervisory board of Alpina d.o.o. and Member of the supervisory boards in Anepremičnine d.o.o., ASA Aleasing d.o.o. and Semenarna Ljubljana d.d.