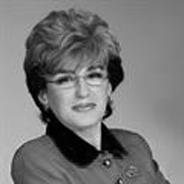 Mila Korugic Milosevic
Wyn River Limited, Representative for Serbia
Mila Korugic Milosevic is a well networked, experienced professional, with many years working within Deloitte as a Director on a variety of advisory projects as well as time within private industry in international trade and banking.
Mila is an Economics graduate and started her career within Serbia's renowned "Ekonomski Institut" in 1980 where she worked on many of the initial large privatisations in the country. She then became the finance manager of a trading entity before joining Deloitte Serbia in 1995 where she led many important state and commercial assignments for ten years.
After Deloitte she joined Piraeus Bank to implement an organisational improvement programme and later became chief economic adviser to the board. In 2015, Mila was appointed as an independent member of the Supervisory Board of Komercijalna Banka, one of Serbia's largest banks.
Mila has worked on a number of assignments in Serbia over the past 15 years, including both the pre-privatisation study of Serbia's electricity industry and the formation of Serbia's Municipal Infrastructure Agency.