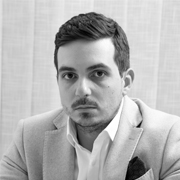 Miloš Savić
Portfolio manager, FIMA Invest
Miloš is a portfolio manager at asset management company FIMA Invest and a partner at consulting company WM Equity Partners from Belgrade (Serbia). He has a rich working experience on SEE market primarily related to Corporate Reorganizations, Private Equity and Real Estate transactions.
He participated in a number of Private Equity and Real Estate transactions in Serbia and the SEE region as both investor and a sell/buy side transaction advisor. He was leading several large business reorganization and transformation projects using both operational and financial restructuring tools for resolving distress situations.
He actively cooperates with the IFC in Serbia on promoting and implementing good corporate governance practices in Serbian companies.
Miloš is a CFA charter holder since 2014, possesses portfolio management license issued by the Serbian Security Exchange Commission and since 2017 he is a founding member of the Serbian Association of Investment Professionals. Miloš speaks English language.