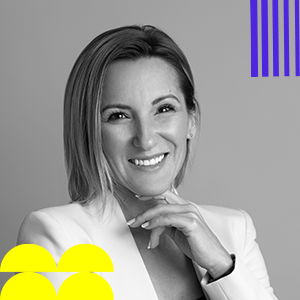 Mirela is the co-founder and Managing Director of ODM Collections B&H. Since its foundation, with the support of the ODM Collections HQ, she has successfully led the company in B&H and its team through numerous projects as it positioned itself on the market as the fastest growing company in the sector.
Before joining ODM Collections in 2018, she performed several managerial roles in international financial institutions in the sectors of business network development, product development, risk management and monitoring.
Today, she is devoted to develop the ideas and projects that bring benefits, not only to the company in which she works, but also to the local community.
She is one of the founders and a member of the Association of Companies for Asset Management and Debt Recovery in B&H (AMCA), founded in 2022.