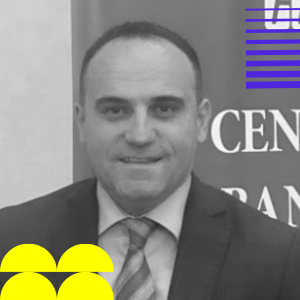 Head of Directorate for licensing, approvals, measures and compliance, Central Bank of Montenegro
After completing his studies, he began his work engagement at the Central Bank of Montenegro in 2008, and was engaged in activities concerning the cooperation with international financial institutions. He has over 13 years of work experience in banking supervision; since 2013, he had managed the Division for Licensing, Approvals and Measures, and since 2018, he has been covering the position of the director of the Directorate responsible for regulation issues.
Afterwards, he has been responsible for managing the Directorate for licensing of all financial institutions in Montenegro, issuing all types of authorisations that fall under the regulations governing the banking operations, development and monitoring of the implementation of supervisory measures towards financial institutions, processing violations, oversight of the implementation of international restrictive measures and the assessment of compliance with other regulations governing the operations of banks and providers of non-banking financial services.