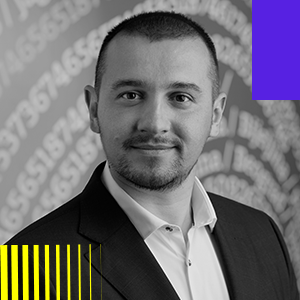 Head of Credit Risk Management & DAM Department, Addiko Banka Crna Gora
Nikola Bošković is a seasoned professional in the field of finance and risk management with over 16 years of experience. His educational background includes a degree in economic sciences, specializing in entrepreneurial finances and entrepreneurship, and additional qualifications in investment management.
Nikola's journey in the banking sector began with roles at Prva banka Crne Gore and Hypo Alpe-Adria-Bank, where he gained expertise in retail sales, financial analysis, and credit risk management. His career at Addiko Bank (formerly Hypo Alpe-Adria bank) has been a remarkable one, as he ascended to the position of Head of Retail Risk Management and Collection Department and later assumed the role of Head of Credit Risk Management & DAM Department.
In these roles, he oversaw a broad spectrum of responsibilities, from budget formulation and execution to HR development and distressed assets management. He continues to make a substantial impact as the Head of Credit Risk Management Department at Addiko Bank, contributing to the institution's success and growth. With a strong focus on innovation and a keen eye for detail, he remains a valuable asset in the financial sector.
Nikola's contributions also extend beyond banking. He served as the President of the PK Komovi mountaineering society, demonstrating his leadership abilities outside the corporate realm. Additionally, he actively participated in leadership development programs, enhancing his skills in various aspects of risk management.