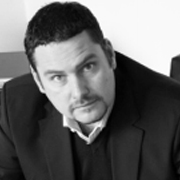 Nikola Seneši
Managing Director, Wolf McGill Group
Nikola Seneši is the founder and Managing Director of Wolf McGill group of which there are several companies that are specialized in a valuation of capital and real-estate, financial consulting and consulting in the field of the hotel business.
He's present in the Southeastern European market since the beginning of the transition process and he has participated in a great number of development projects and transactions in both Serbia and the surrounding region, the value of which exceeds 2 billion euros. By combining the knowledge in the fields of finance, investment and development, Mr. Seneši has a unique set of skills, which enable him to manage transaction of any value during the entire process, from the discovery phase to the project completion phase. He is one of the leading experts in the fields of financial consulting, real-estate investment consulting and project development consulting in the field of hotel management.
Before furthering his career at the Wolf McGill company, Mr. Seneši worked as a Senior Manager at Societe Generale Bank, he was also the CFO of Oracle and was also Director of the Silver Group company.
Mr. Seneši is a certified expert witness in the field of valuation of both assets and capital. Nikola Seneši is a registered assessor and he is certified by RICS, of which he is a member.