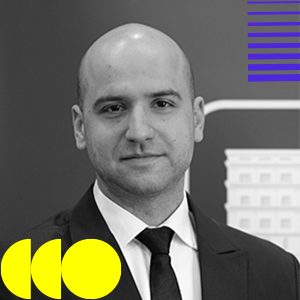 Ognjen Popović is the Assistant Minister in charge of the Financial System Department, at the Ministry of Finance of the Republic of Serbia.
Financial System Department is in charge of regulation, application and effects of the system and policy of domestic and international payments and payment system, banking institutions, non-banking financial institutions, capital markets, insurance, digital assets, accounting and auditing. It is also in charge of activities related to the NPL resolution, with particular focus on the resolution of NPLs of banks in bankruptcy and claims on behalf and for the benefit of the state.

Mr. Popovic participated in two most important NPL transactions in the country whose combined nominal value was over 2 billion euros.
Prior to joining the Ministry of Finance, Ognjen worked as an analyst in the banking & finance, legal and management consulting industries in Serbia and across the Middle East.