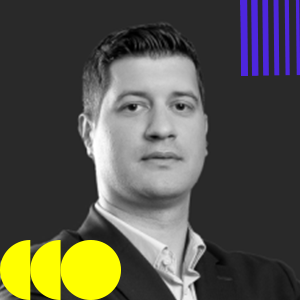 Petar completed legal studies in Sarajevo where he obtained Master of law degree as well as judicial exam by Ministry of Justice of Bosnia and Herzegovina. After short spell in Intesa Sanpaolo Bank, Petar joined EOS 10 and a half years ago.
After holding Head of legal and Prokurist position, in August 2018 he became Managing Director of EOS MATRIX Bosnia and Herzegovina.
During last 5 years EOS MATRIX BA became largest asset management company in Bosnia and Herzegovina, with biggest footprint in secured NPL business.
His expertise ranges from unsecured operations to secured NPL as well as new asset classes such as REO and private debt. Petar is President of newly established AMCA (Asset Management Companies Association).