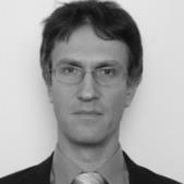 Peter Tabak
Associate Director, Lead Regional Economist, EBRD
Peter Tabak is Associate Director and Lead Regional Economist for Croatia, Russia, Serbia and Slovenia at the Economics, Policy and Governance at EBRD. Before taking up his present role, he worked on financial market development within the EBRD's Local Currency and Capital Markets Initiative.
Earlier he was Head of Financial Stability at the National Bank of Hungary, being responsible for macroprudential regulation and analysis of the Hungarian financial system, including stress testing of banks.
Peter also worked in senior economic policy roles at the Prime Minister's Office and the Ministry of Finance in Hungary.
A Hungarian national, Peter graduated from the Budapest University of Economic Sciences in Finance and Economic Theory. He also holds an MBA from INSEAD, France