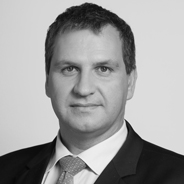 Peter Zelen
General Manager, Restructuring Sector, NLB d.d., Slovenia
Peter has more than 19 years of banking experiences, particularly in credit risk, debt restructuring and commercial banking in both retail and the corporate/SME segment.
Since 2014 he has been heading NLB's restructuring sector. His responsibilities extend to legal entities and private individuals restructuring. He has been directly involved in several corporate and SME restructuring processes in Slovenia and abroad, wherein NLB took a leading role as coordinator or directly participated in banks coordinating committees. As a member of a work group which was organized by Slovenian Banking Association, he participated in setting up the Slovenian principles of debt restructuring (2014).
He joined NLB in 2010 as Head of the credit analysis department, responsible for corporate and SME underwriting. Since 2014, he has also served as a supervisory board member in NLB banka Skopje and president of its Audit committee.
He started his banking career in 1997 as a credit risk analyst. Prior to that, he worked in the automotive industry since 1994. Peter holds degrees in economics and mechanical engineering.