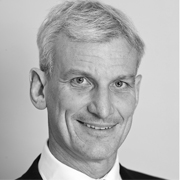 Tom McAleese
Managing Director & Head of Bank Restructuring practice, Alvarez & Marsal
Tom McAleese is the Head of Bank Restructuring practice in Europe and has 25+ years of experience in financial services, holding senior leadership positions in Ireland, the US and the UK with roles in banking, private equity and consulting.
Tom is an expert in bad bank structuring, bank resolutions, non-core strategies and NPL management and bank board / governance.
Prior to joining A&M, Tom took senior leadership roles with Barclays Bank Ireland, ABN AMRO and KPMG for many years. Tom is currently a director of the Strategic Banking Corporation of Ireland a development bank for SME lending.