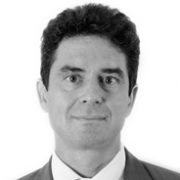 Viktor Levkanič
Investment Director, APS Holding SE
Viktor Levkanič has been working as an Investment Director and Chairman of the Supervisory Board of the APS Holding SE since 2012, managing the investment business of APS in CE and SEE, including investment advisory to APS advised funds and managed accounts.
From the year 2000 to 2012 he worked in Slavia Capital Group as Investment Banking Director and Vice-chairman of the Board, running the investment banking business and all major M&A advisory, PE in the CE and SEE regions. Distressed debt investment was one of the key investment strategies pursued since 2002 and APS has been the cornerstone platform in this strategy.
He holds MSc in international finance from the University of Economy in Bratislava, decrees from Wirtschaftsuniversität Wien, Georgetown University and Charles University in Prague and is currently working on his Ph.D. thesis on international finance.