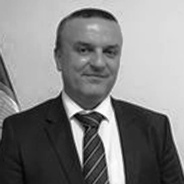 Zlatko Milikić
Acting Assistant Minister of Finance, Republic of Serbia
Zlatko Milikić is an experienced professional, with a career spanning almost 20 years. He has extensive experience in banking, primarily related to legal matters and corporate banking.
Born in 1970, Mr. Milikić graduated from the University of Belgrade in 1995, obtaining a Law degree. In 1999, he passed the Serbian Bar Exam. After being admitted to the Fullbright Program (Hubert H. Humprhey Fellowship) in 2004, he obtained a LL.M. in International Business and Finance Law at the Washington College of Law in 2005.
Mr. Milikić started his professional career in 1997 at Beogradska banka, the then largest bank in Yugoslavia. Since then, he advanced progressively, becoming the Director of the Legal Department of HVB Bank Yugoslavia (2001-2003) and of Hypo Alpe Adria Belgrade (2003-2004).
After a short stint in Eurobank EFG Belgrade in 2006, he joined MPC Properties, the largest local real estate investment and development company, in 2007, where he lead the financing of the construction of Ušće Shopping Center (a joint venture with Merrill Lynch). In 2008 he became the Executive Director of the Corporate Banking Division in Vojvodjanska Banka (NBG Group).
Since 2012, Mr. Milikić has been employed as the Acting Assistant Minister of Finance responsible for the financial system of the Republic of Serbia, covering the legislative, analytical and supervisory activities and functions with regard to the sectors of banking, insurance, accounting, audit, payment system and capital markets and financial instruments.