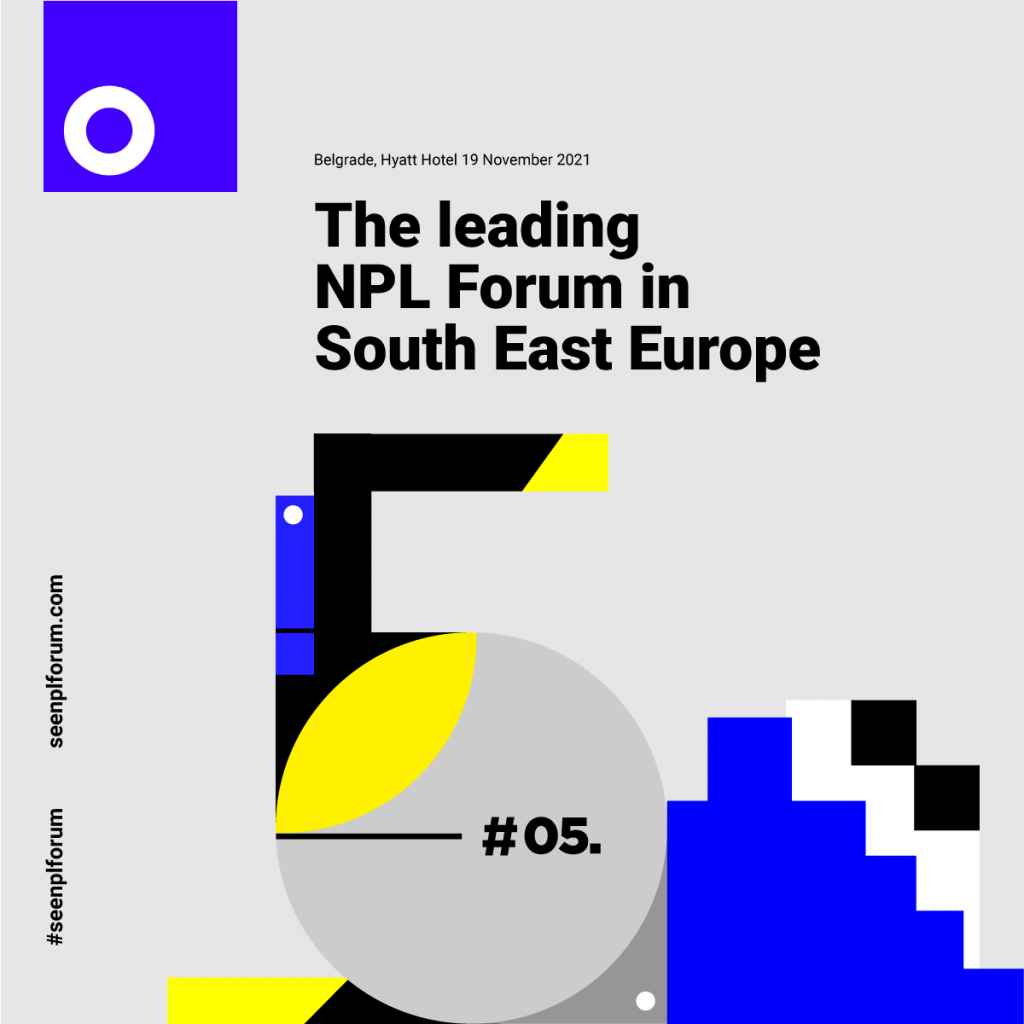 This year's SEE NPL Forum continues to be a unique place for expertise and experience exchange among the biggest names in the regional industry. The panel sessions will tackle the recent developments, key drivers, impact of COVID-19 pandemic and upcoming trends with an analysis of NPL potential on the regional market.
2021 SEE NPL Forum has now introduced two workshops: Negotiating SPAs in NPL transaction and Valuing NPLs, which offer more hands-on approach concerning issues that arise when negotiating transaction.
The fifth edition of SEE NPL Forum will take place on 19 November 2021, at Hyatt Regency Hotel, Belgrade, Serbia and via on-line platform.