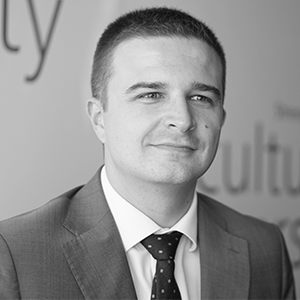 Independent Attorney at law in cooperation with Deloitte
Stefan Antonic is an independent Attorney at Law who cooperates with Deloitte Serbia.
He deals with all areas of corporate law, advising domestic and foreign clients, including multinational companies, banks, investment funds, real estate investors, institutions that start or develop business in Montenegro, Serbia, Macedonia and Bosnia and Herzegovina.
Stefan has a comprehensive banking and finance background and is highly versed in international commercial law, with a particular strength in mergers and acquisitions and contract law.
He was advisor in some of the largest acquisitions/sales of non-performing loan portfolios in the market.
He is a member of the Belgrade Bar Association, and a member of the International Bar Association.